Public Relations Specialist I
Organization:
Delaware State Housing Authority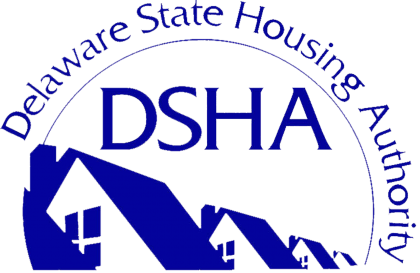 ENTRY LEVEL SALARY: $34,484 FULL-TIME
OFFICE LOCATION: 16 THE GREEN, DE
OPENING DATE: 1/5/2021
CLOSING DATE: 1/19/2021
As part of the DSHA team, you will have immediate access to health, vision, and dental insurance, vacation and sick leave, paid holidays, tuition assistance, fitness reimbursement, retirement plan, and more while working to further DSHA's mission of providing safe, affordable housing.
As a non-State Public Relation Specialist I you are part of our Public Relations team responsible for marketing, public information services and public relations work preparing and disseminating information to be communicated via social media, print, video, public forum, or educational programs, etc.
Candidates for the position will meet minimum qualifications:
Six months of experience in public relations or media relations to establish and promote a positive image and inform or influence specific audiences through the use of internal and external communications such as public forums, print or digital media, social media, speech writing, writing/editing, marketing, advertising, or special events.
Six months of experience in gathering, organizing, formatting, translating, or interpreting information into forms more easily understood by the media or public, and disseminating the information through the use of social media, print, video or digital media.
Six months of experience in public speaking which includes gathering, preparing and presenting information to the public or media groups.
Six months of experience in developing, planning and directing public events, campaigns, programs, or services to meet community needs.
Six months of experience in graphic design work.
Knowledge of developing policies, procedures or programs for dissemination of information to the public or media groups.
Knowledge of design software and technologies (such as Photoshop, InDesign or Illustrator).
PRINCIPLE ACCOUNTABILITIES
Essential Functions are fundamental, core functions and are not intended to be an exhaustive list of all job duties. Since specifications are descriptive and not restrictive, incumbents can complete job duties of similar kind not specifically listed here.
Gathers, organizes, and formats information related to an agency's goals, objectives and services.
Promotes an agency's image consistent with the overall direction of the agency.
Coordinates timely and accurate responses and information to citizens, community groups or governmental agencies.
Encourages participation in the use of agency services.
Coordinates and conducts public meetings, media events or educational programs.
Ensures a mutual sharing of information with other agencies, media and the general public
BENEFITS
These include up to 15 vacation days and 15 sick day leave accrual, up to 13 paid holidays a year, liberal retirement benefits, immediate access to paid health, short and long term disability, and life insurance plans and voluntary dental, vision, and various supplemental benefit options.
APPLICATION PROCEDURES: Applications must be completed by the closing date of January 19, 2021 on our website www.destatehousing.com (Click on About Us, Employment, Click Here to View All Current Openings, Select job, Scroll Down & Click "Apply Now".) Contact: e-mail: hr@destatehousing.com
DSHA IS AN AFFIRMATIVE ACTION AND EQUAL OPPORTUNITY EMPLOYER.
Accommodations are available for applicants with disabilities in all phases of the application and employment process. Please call DSHA at 302.739.4263 or 888.363.8808 with any questions or requests. TTY/ ASCII/ VOICE/ VCO users may utilize the Telecommunications Relay Service (TRS) at 800.676.3777.
DIRECT DEPOSIT OF PAY IS A CONDITION OF EMPLOYMENT. FAILURE TO AGREE TO PARTICIPATE IN DIRECT DEPOSIT WILL RESULT IN THE WITHDRAWAL OF OFFER OF  EMPLOYMENT. DSHA HAS A LAG PAY SYSTEM.