Occupancy Specialist
Organization:
Delaware State Housing Authority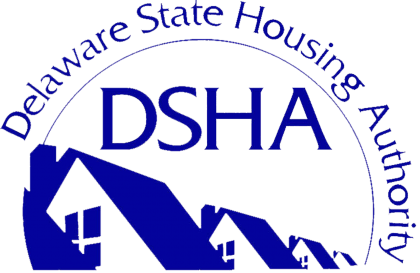 ENTRY LEVEL SALARY: $30,123– FULL-TIME
OFFICE LOCATION: DOVER, DE
OPENING DATE: 11/9/2020
CLOSING DATE: 11/23/2020
This non-State position is responsible for the maintenance of DSHA's comprehensive Public Housing/Section 8 Certificate and Voucher Waiting Lists and all applicant files relating to these programs. Work is performed under supervision of the Intake Office Supervisor. A significant element of the work includes specialized intake and interviewing techniques and ongoing monitoring and assessment of case files.
MINIMUM QUALIFICATIONS
Applicants must have education, training and/or experience demonstrating competence in each of the following areas:
Knowledge of agencies, services and resources available to applicants in the community.
Knowledge of federal and State regulations relating to subsidized housing.
Ability to collect, analyze, interpret and make sound judgments on data.
Ability to establish and maintain effective working relationships with associates, subordinates, representatives of nonprofit agencies, low-income clients, and the general public.
A valid driver's license is required.
THIS POSITION REQUIRES THE SUCCESSFUL COMPLETION OF A CRIMINAL BACKGROUND SCREENING.
PRINCIPLE ACCOUNTABILITIES
Essential functions are fundamental, core and are not intended to be an exhaustive list of all job duties. Since specifications are descriptive and not restrictive, incumbents can complete job duties of similar kind not specifically listed here.
Maintain waiting lists, which includes specialized intake and interviewing techniques to determine eligibility of applicants, unit size required, and rent determination.
Maintain comprehensive applicant records to include verifying income and medical expenses, family composition and all other required program information.
Conduct on-going monitoring and assessment of the waiting lists and applicant files to ensure that all information is current and make required changes.
Supply information and responses to inquiries regarding the waiting list and applicant status.
Establish and maintain effective working relationships with community and professional resources.
Prepare statistical and narrative reports.
BENEFITS
These include up to 15 vacation days and 15 sick day leave accrual, up to 13 paid holidays a
year, liberal retirement benefits, immediate access to paid health, short and long term disability,
and life insurance plans and voluntary dental, vision, and various supplemental benefit options.
APPLICATION PROCEDURES: Applications must be completed by the closing date of November 23, 2020on our website www.destatehousing.com (Click on About Us, Employment, Click Here to View All Current Openings, Select job, Scroll Down & Click "Apply Now".) Contact: e-mail: hr@destatehousing.com
DSHA IS AN AFFIRMATIVE ACTION AND EQUAL OPPORTUNITY EMPLOYER.
Accommodations are available for applicants with disabilities in all phases of the application and employment process. Please call DSHA at 302.739.4263 or 888.363.8808 with any questions or requests. TTY/ ASCII/ VOICE/ VCO users may utilize the Telecommunications Relay Service (TRS) at 800.676.3777.
DIRECT DEPOSIT OF PAY IS A CONDITION OF EMPLOYMENT. FAILURE TO AGREE TO PARTICIPATE IN DIRECT DEPOSIT WILL RESULT IN THE WITHDRAWAL OF OFFER OF EMPLOYMENT. DSHA HAS A LAG PAY SYSTEM.