Manager, Low Income Housing Tax Credit (LIHTC) Program
Organization:
Colorado Housing and Finance Authority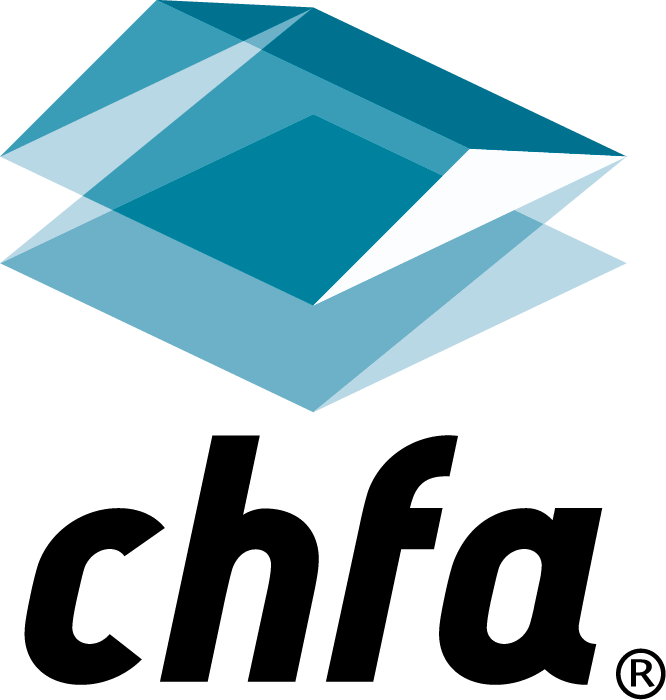 Division/Department: Community Development
Classification: Exempt
Nature of Position
In Colorado, the Colorado Housing and Finance Authority (CHFA) is the designated allocating agency for the Federal Low-Income Housing Tax Credit program and the State of Colorado Affordable Housing Tax Credit.  The person in this position is responsible for the day-to-day administration of the Tax Credit Allocation Program, including the supervision of CHFA's LIHTC Program Staff. This position reports to the Director of Community Development.
Essential Functions
Program Administration
Oversight responsibility for the day-to-day administration of the LIHTC and State Tax Credit programs
Review policies, processes, and procedures of the Tax Credit program on an ongoing basis and make necessary changes to ensure program effectiveness, and regulatory compliance
Lead the process of updating the Qualified Allocation Plan on an annual basis, including gathering information, receiving and considering input from the public through online surveys, public hearings and other means, then presenting the Plan to CHFA's Board of Directors and the Governor for approval
Serve as the lead in working with the Tax Credit Advisory Group to ensure CHFA engagement with key stakeholders as well as identifying new members of the group
Serve as key contact with state and local governments to ensure understanding of housing priorities, needs, and alignment of resources
Ensure the quality of Tax Credit Committee and Board Memos from Tax Credit staff
Serve as an educational resource to the development community on affordable housing issues, including speaking at public forums, and making formal and informal presentations
Staying current on industry changes and regulatory requirements impacting affordable housing development and the Tax Credit program
Communicating regularly with affected internal Divisions (Asset Management, Legal, and Community Development lending, etc.)
Maintain contact with national trade organizations and other state housing finance agencies to ensure CHFA remains current with national policy issues
Report necessary Tax Credit program status updates to staff and the Executive Board
Participate and contribute in all activities and/or projects that directly support CHFA in fulfilling its mission and achieving its vision through dedication to the community in which CHFA serves, demonstrating operational excellence, and fiscal responsibility

Technical
Ability to perform financial analysis and underwriting of Tax Credit projects
Oversight of the Tax Credit database and software program
Ensure compliance with the IRS Tax Code requirements (Section 42) of the Tax Credit program, including QAP threshold requirements and selection criteria

Supervision
Supervise the daily activities of the Tax Credit staff
Establish and monitor the department expense budget, assess staff workloads, schedule and monitor workload and site visits
Establish development opportunities for staff and ensure appropriate and relevant training
Succession planning and growth opportunities for staff
Public Contact
Provide technical assistance and capacity building to applicants and affordable housing stakeholders
Participate in training opportunities, educational forums, affordable housing, and Tax Credit presentations
Oversee Tax Credit Advisory Committee meetings and participate in all public meetings and hearings
Coordinate with relevant state, local and federal agencies affected by the Tax Credit program
Participate and contribute in all activities and/or projects that directly support CHFA in fulfilling its mission and achieving its vision through dedication to the community in which CHFA serves, operational excellence, and fiscal responsibility
This job description is a general description of essential job functions. It is not intended as an employment contract, nor is it intended to describe all duties someone in this position may perform
Solid understanding of laws and regulations to ensure proper compliance and oversight on business processes
Other duties as assigned

Leadership:
Facilitate collaboration within Division and throughout CHFA to achieve business strategies and financial goals
Work with staff to develop and monitor individual and departmental goals providing effective and regular feedback and guidance on a regular basis
Practice effective conflict resolution techniques to foster a positive and productive working environment
Ensure team members are aware of growth opportunities and facilitates their schedules to allow them to pursue professional development and growth
Model and encourages open and effective communication
Responsible for ensuring strong customer focus and communication with all CHFA internal and external customers
Work closely with the leadership team to achieve divisional and organizational goals
Provide effective leadership, direction and support staff to ensure that goals and objectives are met
Provide timely and effective feedback to employees on their job performance
Operational Leadership and Oversight:
Assist the Director in developing the department's annual budget, goals, and key priorities and all accompanying reports
Respond to all internal, external Audit or Compliance Department findings in a timely and comprehensive manner
Make independent decisions related to internal process requirements
Function as a leader in a team environment
Knowledge, Skills and Ability       
Must possess:
Ability to work effectively with a diverse customer base comprised of key stakeholders
Strong working knowledge and understanding of affordable housing issues, multi-family real estate finance, development principles, financial feasibility, and market analysis
Strong management skill set, including strong interpersonal and communication skills (both oral and written)
Effective leadership skills in developing, training and supervising employees
Ability to demonstrate and promote a high level of commitment among staff to customer service
Must demonstrate a strong knowledge of the Low Income Housing Tax Credit Program
Detail oriented, with strong organizational skills and ability to multi-task
Good public speaking and presentation skills
Knowledge of Microsoft Office applications and ability to work with computer spreadsheet software
Abilities that reflect our values:

Ability to continuously improve and develop knowledge and skills, while adapting quickly to changing circumstances and processes
Ability to work towards inclusion in all activities, and decisions through the solicitation and appreciation of diverse perspective
Ability to exercise personal accountability in all activities and decisions
Ability to embrace a culture of operational excellence to ensure processes are continually evaluated and improved as necessary
Ability to operate with a sense of integrity
Ability to have fun with a demonstrated sense of humor
Ability to establish rapport with persons of diverse ethnic, racial, and cultural backgrounds
Experience/Education
Undergraduate degree in Finance or Business preferred
Five (5) years' experience, including three (3) years supervisory, in the affordable housing industry required with a background focusing on multi-family real estate development, housing tax credits, state and federal affordable housing resources, lending, tax credit investment and/or syndication
Equivalent background and experience will be considered as appropriate
Equipment Used
Telephone; personal computer; computer hardware equipment, calculator; photocopy and fax machine, vehicle.
Physical Environment
The incumbent in this position will perform the essential functions of the position primarily in an office environment, which requires sitting at a desk for most of the day.  Ability to use computers and other typical office equipment devices with or without assisting devices.  Ability to speak, hear, use telephones and move around, with or without assisting devices.  Some travel required.
Validation Statement
This job description is a general description of essential job functions. It is not intended as an employment contract, nor is it intended to describe all duties someone in this position may perform.
With respect to its programs, services, activities, and employment practices, Colorado Housing and Finance Authority assesses qualified individuals without regard to their race, color, religion, sex, (including pregnancy, sexual orientation, or gender identity), age, national origin, disability, veteran status, genetic information, or other protected status. Requests for reasonable accommodation, or any complaints alleging violation of this nondiscrimination policy should be directed to the nondiscrimination coordinator, 1.800.877.2432, CHFA 1981 Blake street, Denver co 80202, available weekdays 8:00 a.m. to 5:00 p.m.
View the complete job posting and apply online: https://www.paycomonline.net/v4/ats/web.php/jobs/ViewJobDetails?job=16130&clientkey=4C831A360DC97812ED3CD7AE1AC696E1