Housing Project Coordinator
Organization:
Delaware State Housing Authority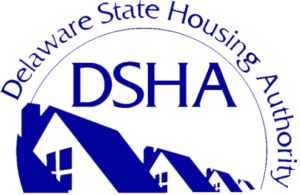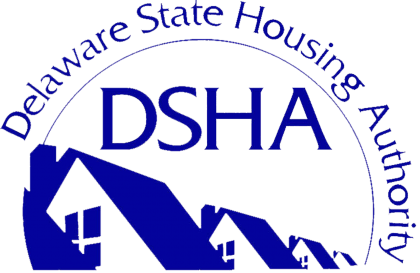 ENTRY LEVEL SALARY: $44,755 — FULL-TIME
OFFICE LOCATION: 26 The Green, Dover, DE
OPENING DATE: 05/08/2019
CLOSING DATE: 05/22/2019
This non-State Project Coordinator plans, develops, implements, and manages a number of projects and assists with various housing programs as assigned. Responsibility also includes researching, collecting, and analyzing statistical and other related data for management and operation of programs, policies and procedures to determine cost efficiency, corrective action, and
compliance with goals and objectives. Work involves developing solutions to problems, deciding on a course of action, and making recommendations to management. Another key aspect of the job is managing related software and databases: support, implement, update, convert, maintain, etc. This Project Coordinator has supervisory duties including managing workload, hiring, firing, development, appraisals, etc.
MINIMUM QUALIFICATIONS
Applicants must have education, training and/or experience demonstrating competence in each of the following areas:
Experience in project/program management.
Experience in designing and conducting studies which includes evaluating operations, programs, services, policies and procedures to determine efficiency, effectiveness, whether goals and objectives are met and compliance with laws, rules, regulations, policies and procedures.
Experience in reviewing and interpreting laws, rules, regulations, standards, policies, and procedures pertaining to projects and programs.
Excellent communication skills, both orally and in writing, with experience in narrative report writing, business tech reporting, tracking data via spreadsheets, databases, and presentations.
Proficient computer skills required; advanced skillset preferred.
Ability to draw conclusions from statistical and narrative data and its related impact on operations, programs, services, policies or procedures.
Knowledge of staff supervision including managing workload, hiring, firing, staff development, appraisals, etc.
THIS POSITION REQUIRES THE SUCCESSFUL COMPLETION OF A CRIMINAL BACKGROUND SCREENING and DRIVER'S LICENSE CHECK.
ESSENTIAL JOB DUTIES
Provides assistance with the development, support and implementation of alternative subsidy programs provided through the Department of Housing and Urban Development to supplement and/or replace existing programs such as Public Housing.
Provides assistance and support to for the substantial renovation of subsidized rental properties owned or managed by the agency.
Provides support as a point of contact and liaison with consultants, contractors, municipalities and investors during and after the renovation of agency owned or managed subsidized rental developments.
Provides internal support for management software by acting as a liaison with providers, updating any user-controlled modules and tracking issues.
Reviews, performs statistical analysis and interpretation of collected data relating to policies, procedures, organization, managerial and operational practices.
Defines and may make recommendations for correcting problems.
Analyzes data gathered and develops solutions or alternative methods of proceeding.
Analyzes and evaluates the effectiveness of operations in meeting established goals and objectives.
Provides technical assistance in understanding and developing management objectives and controls for resolution of issues and concerns.
Studies pertinent background material such as legislation, administrative orders and regulations.
Makes recommendations for and assists in the implementation of new techniques or procedures to improve methods of operations, strengthen controls, and effectively utilize resources.
Documents findings of studies and prepares recommendations for implementation of new systems, procedures, or organizational changes.
Supervises staff as assigned.
BENEFITS
These include up to 15 vacation days and 15 sick day leave accrual, up to 13 paid holidays a year, liberal retirement benefits, immediate access to paid health, short and long term disability, and life insurance plans and voluntary dental, vision, and various supplemental benefit options.
APPLICATION PROCEDURES: Applications must be completed by the closing date of May 22, 2019 on our website www.destatehousing.com (Click on About Us, Employment, Click Here to View All Current Openings, Select job, Scroll Down & Click "Apply Now".) Contact: e-mail: hr@destatehousing.com
DSHA IS AN AFFIRMATIVE ACTION AND EQUAL OPPORTUNITY EMPLOYER.
Accommodations are available for applicants with disabilities in all phases of the application and employment process. Please call DSHA at 302.739.4263 or 888.363.8808 with any questions or requests. TTY/ ASCII/ VOICE/ VCO users may utilize the Telecommunications Relay Service (TRS) at 800.676.3777.
DIRECT DEPOSIT OF PAY IS A CONDITION OF EMPLOYMENT. FAILURE TO AGREE TO PARTICIPATE IN DIRECT DEPOSIT WILL RESULT IN THE WITHDRAWAL OF OFFER OF EMPLOYMENT. DSHA HAS A LAG PAY SYSTEM.