Fiscal Management Analyst
Organization:
Delaware State Housing Authority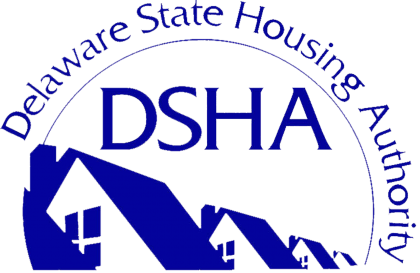 SALARY: $48,371– FULL-TIME
OFFICE LOCATION: 16 The Green, Dover, DE
OPENING DATE: 10/13/2020
CLOSING DATE: 10/27/2020
As part of the DSHA team, you will have immediate access to health, vision, and dental insurance, vacation and sick leave, paid holidays fitness reimbursement, retirement plan, and more while working to further DSHA's mission of providing safe, affordable housing.
As a non-State Fiscal Management Analyst (FMA), you will be responsible for researching, collecting, and analyzing statistical and other related data for management and operation of programs, policies and procedures to determine cost efficiency, corrective action, and compliance with goals and objectives. You will be tasked with monitoring, reconciling, and reporting on the Moving to Work (MTW) programs which includes; Public Housing (PH), Capital Fund Program (CFP), Housing Choice Vouchers (HCV), Family Unification Program (FUP), and Rental Assistance Demonstration Program (RAD) as well as the monthly HUD filings for the Voucher Management System. You would prepare the annual operating budgets for the PH, HCV, and RAD Programs, the finance section of the MTW Annual Plan and MTW Annual Report, as well as the Operating Reserve analysis. Additionally, you will also prepare and submit the annual PH subsidy request and Financial Data Submission (FDS) to HUD.
MINIMUM QUALIFICATIONS
Applicants must have education, training and/or experience demonstrating competence in each of the following areas:
Six months experience in financial administration such as comprehensive analysis of programs, budgets, projects, services, alternatives, and costs; financial planning, revenue generation, revenue forecasting, expenditure forecasting, cash flow management and establishing internal control.
Three years of experience in planning, designing, developing, implementing and evaluating fiscal management studies.
Six months experience in budget development which includes analyzing financial data and making long- and short-range plans and projections.
Three years of experience in interpreting laws, rules, regulations, standards, policies, and procedures.
Six months experience in narrative report writing.
Successful completion of a Criminal Background Screening
SELECTIVE REQUIREMENT& PREFERENCES
Possession three years of experience in accounting or college degree in related field preferred.
Knowledge or experience in Low Income Housing Tax Credits (LIHTC) accounting.
Knowledge or experience in Rental Assistance Demonstration Program (RAD) accounting.
PRINCIPLE ACCOUNTABILITIES
Essential functions are fundamental, core and are not intended to be an exhaustive list of all job duties.
Develops, recommends and implements policies and procedures relative to financialmatters.
Prepares or participates in the preparation and maintenance of an operating budget for an agency.
Monitors and analyzes program expenditures for compliance with federal regulations andcontractual agreements and projecting budget requests and federal reimbursements.
Develops revenue recovery/collection mechanisms.
Plans and conducts diverse and complex management studies to provide financialadvisory services.
Participates in the financial review of requests for proposals by makingrecommendations; may prepare requests for proposals.
Interfaces with agency officials, federal government representatives, fiscal and budgetpersonnel, program representatives and employees in order to compile and analyze dataand recommend improvements or solutions.
Analyzes pertinent legislation and state/federal regulation to anticipate the effect on theagency's operations.
May plan, assign, review and evaluate the work of subordinate personnel.
BENEFITS
These include up to 15 vacation days and 15 sick day leave accrual, up to 13 paid holidays a year, liberal retirement benefits, and immediate access to health, dental, vision, short and long term disability, and life insurance plans as well as various supplemental benefit options.
APPLICATION PROCEDURES: Applications must be completed by the closing date of October 27, 2020 on our website www.destatehousing.com (Click on About Us, Employment, Click Here to View All Current Openings, Select job, Scroll Down & Click "Apply Now".) Contact: e-mail: hr@destatehousing.com
DSHA IS AN AFFIRMATIVE ACTION AND EQUAL OPPORTUNITY EMPLOYER.
Accommodations are available for applicants with disabilities in all phases of the application and employment process. Please call DSHA at 302.739.4263 or 888.363.8808 with any questions or requests. TTY/ ASCII/ VOICE/ VCO users may utilize the Telecommunications Relay Service (TRS) at 800.676.3777.
DIRECT DEPOSIT OF PAY IS A CONDITION OF EMPLOYMENT. FAILURE TO AGREE TO PARTICIPATE IN DIRECT DEPOSIT WILL RESULT IN THE WITHDRAWAL OF OFFER OF EMPLOYMENT. DSHA HAS A LAG PAY SYSTEM.