Facility Maintenance Mechanic II
Organization:
Delaware State Housing Authority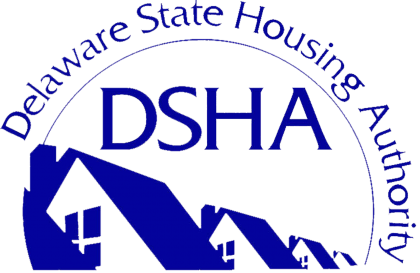 ENTRY LEVEL SALARY: $30,000 FULL-TIME
OFFICE LOCATION: Smyrna, DE
OPENING DATE: 2/24/2021
CLOSING DATE: 3/16/2021
As part of the DSHA team, you will have immediate access to health, vision, and dental insurance, vacation and sick leave, paid holidays, tuition assistance, fitness reimbursement, retirement plan, and more while working to further DSHA's mission of providing safe, affordable housing.
As a non-State Facility Maintenance Mechanic II, you are part of our maintenance team responsible for performing carpentry, painting, heating, basic plumbing, preventive maintenance, light construction work, other maintenance duties, repairs, residence turnovers, grounds keeping, landscaping, cleaning, snow removal, etc.
Candidates for the position will meet minimum qualifications:
Experience with carpentry, plumbing, painting, or electrical.
Knowledge of and ability to operate and maintain hand tools, hand power tools, landscaping or grounds keeping equipment and supplies.
Knowledge of heating, ventilation, and air conditioning (HVAC).
Knowledge of record keeping, document maintenance, and inventory control.
Basic computer skills.
Ability to understand and follow oral and written instruction, communicate appropriately, prioritize tasks, follow specified procedures, manage time well, and deliver excellent customer service.
Ability to lift and transport packages, equipment, & items up to 70 lbs; perform manual tasks; and walk multiple flights of stairs.
Availability for and ability to respond to problems and/or emergencies after working hours, weekends, and holidays; serves on a rotating on-call schedule.
Current and valid Driver's license.
Satisfactory completion of a criminal background check.
PRINCIPLE ACCOUNTABILITIES
Essential functions are fundamental, core and are not intended to be an exhaustive list of all job duties. Since specifications are descriptive and not restrictive, incumbents can complete job duties of similar kind not specifically listed here.
Works independently and makes routine and complex repairs in a variety of trade fields including carpentry, painting, plumbing and electrical. This includes preparing and maintaining units for occupancy including tasks such as: repairing plumbing fixtures, replacing damaged flooring/molding, replacing broken glass windows, replacing minor electrical fixtures, replacing removable parts on ranges and refrigerators, replacing fuses and resets breakers, unstopping clogged drains, spackling nail holes and small cracks, painting interior and exterior trim, walls and storage buildings, minor repairs to heaters and air conditioners, etc. At times repairing maintenance equipment or small electric motors is needed. Staff are also responsible for the installation of replacement of appliances, refrigerators and ranges. Exterior building maintenance includes replacement of entrance doors, outside lighting, splash blocks, shingles, parking stops, downspouts, repair screens, door and window locks as well as cleaning of gutters. Work also include inspecting, maintaining, and repairing playground equipment, dumpster enclosures, and fencing as needed, marking parking lot for handicap parking/spaces, installing signs.
Performs routine ground keeping duties at the site including: daily grounds clean-up, trimming of trees and shrubs, weeding and mulching of lower beds and raking of leaves, cutting grass, edging and weeding, removal of snow and ice from sidewalks and pathways. Additional duties include the collection of trash from offices and the Community Center for municipal pick-up and removal of large trash from the site.
Performs routine preventive maintenance on heating, air conditioning, smoke alarm systems. This includes checking and changing heater filters regularly, checking the operation of air conditioning units, and testing and replacement of smoke detectors/ batteries in all apartments, removing and installing storm windows/screens on all storm doors seasonally as required, performing preventive maintenance on all ground equipment and too, completing interior/exterior inspections at the site with the assistance of the manager to insure that sites are well maintained and all maintenance is up to date and in accordance with the DSHC, HQS, and DSHA requirements and completing preventative maintenance according to DSHA Policy.
Maintains work orders showing work performed, records monthly meter readings for all apartments and the Community Center, manages and requisitions supplies as needed, monitors and assists outside contractors in the completion of repairs/contacts.
Assists with cleaning and vacuuming offices, bathrooms and laundry areas in the Community Center.
Cleans vacant units when necessary.
BENEFITS
These include up to 15 vacation days and 15 sick day leave accrual, up to 13 paid holidays a year, liberal retirement benefits, immediate access to paid health, short and long term disability, and life insurance plans and voluntary dental, vision, and various supplemental benefit options.
APPLICATION PROCEDURES: Applications must be completed by the closing date of March 16th, 2021 on our website www.destatehousing.com (Click on About Us, Employment, Click Here to View All Current Openings, Select job, Scroll Down & Click "Apply Now".) Contact: e-mail: hr@destatehousing.com
DSHA IS AN AFFIRMATIVE ACTION AND EQUAL OPPORTUNITY EMPLOYER.
Accommodations are available for applicants with disabilities in all phases of the application and employment process. Please call DSHA at 302.739.4263 or 888.363.8808 with any questions or requests. TTY/ ASCII/ VOICE/ VCO users may utilize the Telecommunications Relay Service (TRS) at 800.676.3777.
DIRECT DEPOSIT OF PAY IS A CONDITION OF EMPLOYMENT. FAILURE TO AGREE TO PARTICIPATE IN DIRECT DEPOSIT WILL RESULT IN THE WITHDRAWAL OF OFFER OF EMPLOYMENT. DSHA HAS A LAG PAY SYSTEM.