Construction Project Manager
Organization:
Delaware State Housing Authority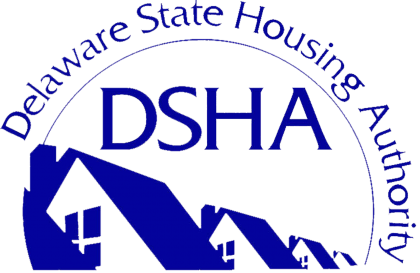 ENTRY LEVEL SALARY: $51,755– FULL-TIME
OFFICE LOCATION: 24 The Green
OPENING DATE: 08/06/19
CLOSING DATE: 08/20/2019
This non-State position is responsible for construction project management involving administering and coordinating the planning, design, and construction stages between architects, consulting engineers, construction managers, planners and other professionals involved in the construction and renovation of buildings, structures, facilities and facility systems such as electrical, plumbing and heating systems.
Incumbent shall enforce the State's Housing Code and applicable building codes for inspection of dwellings and other buildings. Incumbent is responsible for completing and/or overseeing inspections within the scope of the functions of DSHA to determine compliance with the statutes, ordinances and regulations of the locale of the property. Incumbent shall ensure clear and comprehensive written inspection reports are provided and be responsible for a running case record for multiple projects at any given time. Incumbent will provide training to and oversight of Construction Inspectors.
MINIMUM QUALIFICATIONS
Applicants must have education, training and/or experience demonstrating competence in each of the following areas:
Three years of experience in construction project management which includes planning, scheduling, staffing, coordinating, controlling, monitoring, evaluating and reporting on the status of construction projects.
Three years of experience in interpreting blueprints, schematics or technical drawings.
Three years of experience in interpreting national and local building and fire codes.
Six months of experience in program administration such as overseeing and directing the development, implementation and evaluation of programs and services; planning and establishing short and long range program goals and objectives. Providing advice to other agency organizational units through consultation.
Six months of experience in staff supervision which includes planning, assigning, reviewing, and evaluating the work of others.
Possession of a valid Driver's License (not suspended, revoked or cancelled, or disqualified from driving).
THIS POSITION REQUIRES THE SUCCESSFUL COMPLETION OF A CRIMINAL BACKGROUND SCREENING.
PRINCIPLE ACCOUNTABILITIES
Essential functions are fundamental, core and are not intended to be an exhaustive list of all job duties. Since specifications are descriptive and not restrictive, incumbents can complete job duties of similar kind not specifically listed here.
Coordinates and oversees construction projects to ensure compliance with state laws, department and division policies and procedures.
Provides technical assistance in defining and determining the feasibility of construction and renovation projects.
Provides technical input into the development of project specifications and drawings.
Participates in the review of change orders and makes recommendations to the project specialist or manager on approval and processing.
Conducts site inspections to determine contractual compliance and to ensure safety and conformance to project plans.
Supervision is exercised over the construction inspectors. The elements of supervision include planning, assigning, reviewing, evaluating, coaching, training, recommending hire/fire and discipline.
Provides technical services involving construction and physical operations, space use, budgeting and problem analysis.
Makes recommendations on proposed changes in the scope of work and budget requirements for projects funded with programs managed by DSHA.
Contacts include the public and industry officials, agency officials, staff members, architects, contractors, engineers, planners, and other professionals to respond to questions related to building construction and to provide technical services.
BENEFITS
These include up to 15 vacation days and 15 sick day leave accrual, up to 13 paid holidays a year, liberal retirement benefits, immediate access to paid health, short and long term disability, and life insurance plans and voluntary dental, vision, and various supplemental benefit options.
APPLICATION PROCEDURES: Applications must be completed by the closing date of _August 20, 2019__ on our website www.destatehousing.com (Click on About Us, Employment, Click Here to View All Current Openings, Select job, Scroll Down & Click "Apply Now".) Contact: e-mail: hr@destatehousing.com
DSHA IS AN AFFIRMATIVE ACTION AND EQUAL OPPORTUNITY EMPLOYER.
Accommodations are available for applicants with disabilities in all phases of the application and employment process. Please call DSHA at 302.739.4263 or 888.363.8808 with any questions or requests. TTY/ ASCII/ VOICE/ VCO users may utilize the Telecommunications Relay Service (TRS) at 800.676.3777.
DIRECT DEPOSIT OF PAY IS A CONDITION OF EMPLOYMENT. FAILURE TO AGREE TO PARTICIPATE IN DIRECT DEPOSIT WILL RESULT IN THE WITHDRAWAL OF OFFER OF EMPLOYMENT. DSHA HAS A LAG PAY SYSTEM.