Accountant I
Organization:
Delaware State Housing Authority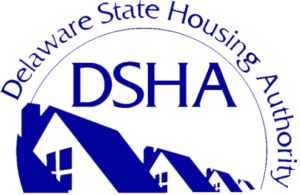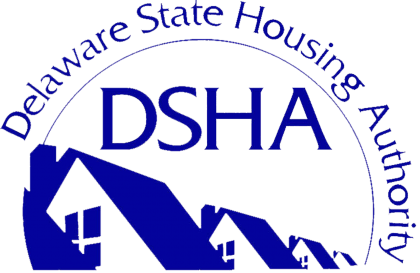 ENTRY LEVEL SALARY: $32,000– FULL-TIME
OFFICE LOCATION: 16 The Green, Dover DE
OPENING DATE: 05/08/19
CLOSING DATE: 05/22/2019
This non-State position is responsible for the application of accounting theories, concepts, principles and standards. Work ranges from performing standardized to complex accounting activities. Incumbent handles all the second mortgages, processes payments for monthly public housing bills, manages loan files, administers and applies payments, reconciles housing program
accounts monthly, corresponds with loan holders and mortgage lenders, etc.
MINIMUM QUALIFICATIONS
Applicants must have education, training and/or experience demonstrating competence in each of the following areas:
Experience in accounting in which includes recording, verifying and reporting financial information using Generally Accepted Accounting Principles (GAAP).
Experience in financial analysis in which includes compiling, analyzing and interpreting financial data to ensure effective and efficient accounting of funds or to make projections for financial planning.
Experience in interpreting laws, rules, regulations, standards, policies, and procedures.
Experience in using an automated information system to enter, update, modify, delete, retrieve/inquire and report on data.
Knowledge of and capability to create financial reports in which includes combining and presenting financial data from multiple sources in an organized format.
EDUCATION – MAY SUBSTITUTE FOR SOME EXPERIENCE
Possession of a Bachelor's degree or higher in Accounting, Business Administration, Economics, Finance, Business Management, Computer Information Systems or related field.
THIS POSITION REQUIRES THE SUCCESSFUL COMPLETION OF A CRIMINAL BACKGROUND SCREENING.
PRINCIPLE ACCOUNTABILITIES
Essential functions are fundamental, core and are not intended to be an exhaustive list of all job duties. Since specifications are descriptive and not restrictive, incumbents can complete job duties of similar kind not specifically listed here.
Analyzes, reconciles and consolidates vouchers, records, journals, ledgers and statements.
Monitors expenditures to ensure compliance with budgetary recommendations.
Reviews financial transactions and codes for conformance to standard procedures and accounts.
Compiles, analyzes and prepares a variety of statements and reports for agency, special, private, or federally funded programs for use in financial, budget and personnel planning.
Develops cost projections based on past records and anticipated activities and makes fiscally sound recommendations.
Applies standardized accounting principles and practices.
Reviews internal accounting policies and procedures and makes recommendations for revisions.
BENEFITS
These include up to 15 vacation days and 15 sick day leave accrual, up to 13 paid holidays a year, liberal retirement benefits, immediate access to paid health, short and long term disability, and life insurance plans and voluntary dental, vision, and various supplemental benefit options.
APPLICATION PROCEDURES: Applications must be completed by the closing date of May 22, 2019 on our website www.destatehousing.com (Click on About Us, Employment, Click Here to View All Current Openings, Select job, Scroll Down & Click "Apply Now".) Contact: e-mail: hr@destatehousing.com
DSHA IS AN AFFIRMATIVE ACTION AND EQUAL OPPORTUNITY EMPLOYER.
Accommodations are available for applicants with disabilities in all phases of the application and employment process. Please call DSHA at 302.739.4263 or 888.363.8808 with any questions or requests. TTY/ ASCII/ VOICE/ VCO users may utilize the Telecommunications Relay Service (TRS) at 800.676.3777.
DIRECT DEPOSIT OF PAY IS A CONDITION OF EMPLOYMENT. FAILURE TO AGREE TO PARTICIPATE IN DIRECT DEPOSIT WILL RESULT IN THE WITHDRAWAL OF OFFER OF EMPLOYMENT. DSHA HAS A LAG PAY SYSTEM.